Events
At Luck Ecosystems, we are active participants in the industries we serve. We're proud to help inform and educate our communities about protecting the environment and improving the outdoor experience.
EcoTalk
Join us for one of these educational sessions on subjects from the ever-changing regulatory landscape to new product development and testing standards.
Join an EcoTalk
Lunch and Learn
If you and your team are interested in learning more about how environmental performance products can benefit your business or community, we would love to deliver a custom-tailored session at your office.
Request a Lunch and Learn
Conferences
The team at Luck Ecosystems actively participates in a range of industry conferences. We enjoy the opportunity to learn more about each industry we support and meet new people.
Learn about Conferences
Event Photos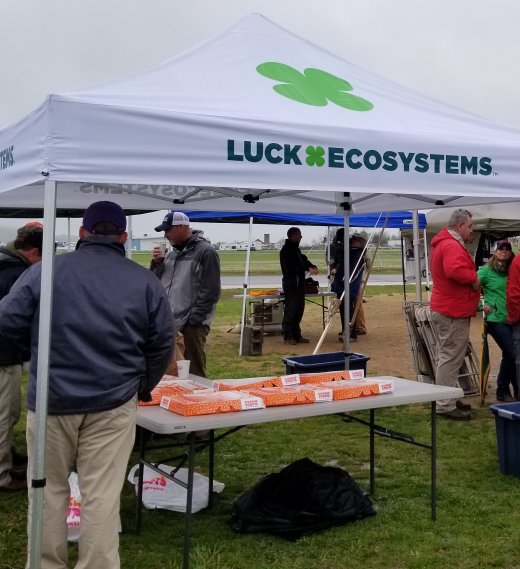 Luck Ecosystems enjoying a wet, cool day in Culpeper, VA with the Virginia Sports Turf Managers Association!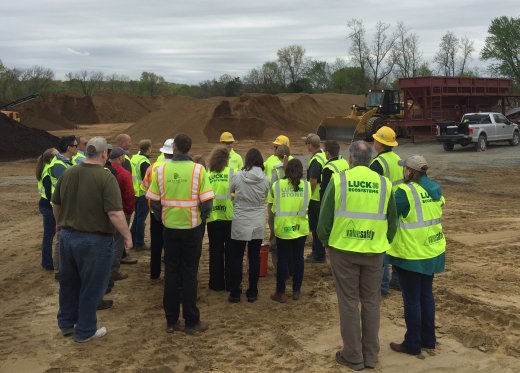 Luck Ecosystems hosting a lunch and learn at our Bull Run Plant.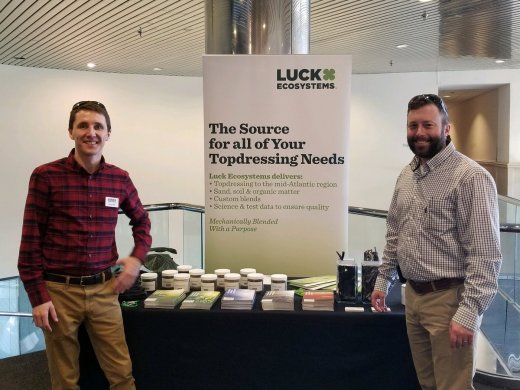 John Irby and Brandon Bridges of Luck Ecosystems are all set-up for the start of the VTC's "Come to the Bay" event.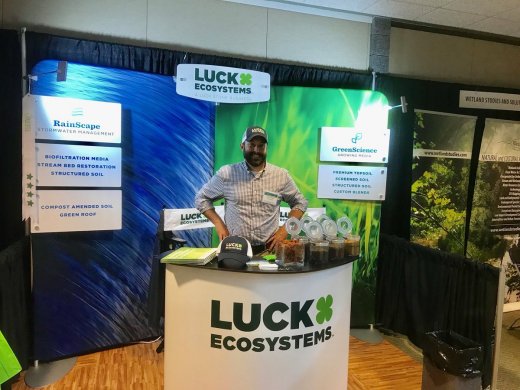 Brandon Bridges of Luck Ecosystems is all set-up for the 29th Environment Virginia Symposium at VMI.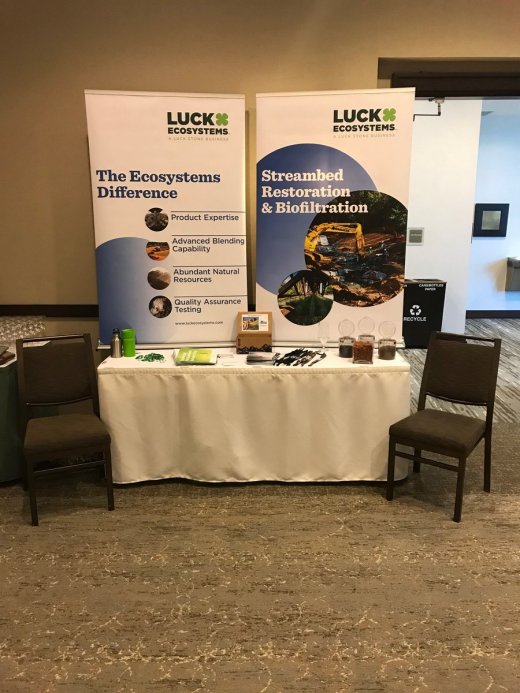 Virginia Water Environment Association's Spring Seminar!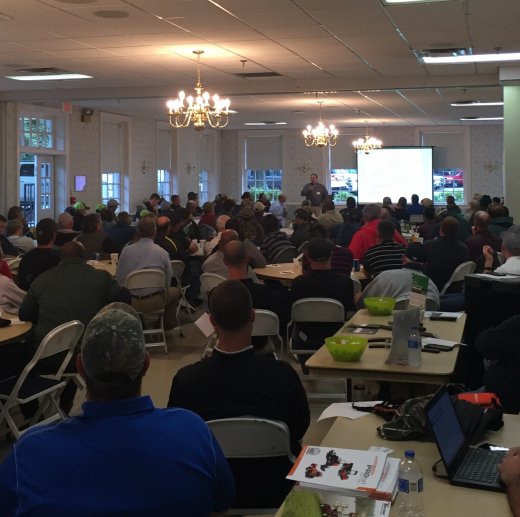 VSTMA Field Day! Jimmy Rodgers, Larry Estep, and Dr. Mike Goatly presenting best practices of topdressing sports turf.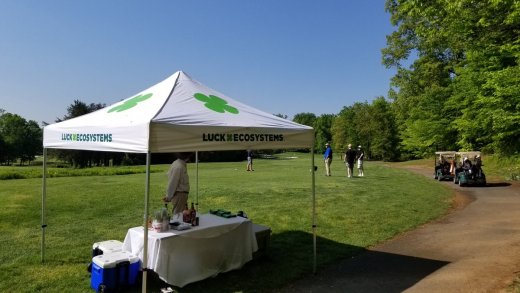 Luck Ecosystems was honored to sponsor and support the 'Heavy Construction Contractors Association' of NOVA at Twin Lakes GC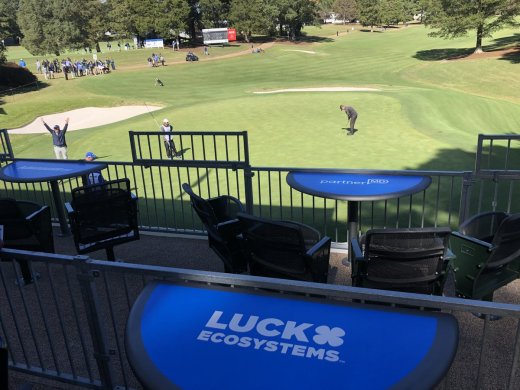 Proud to sponsor the 2018 Dominion Charity Classic at The Country Club of Virginia.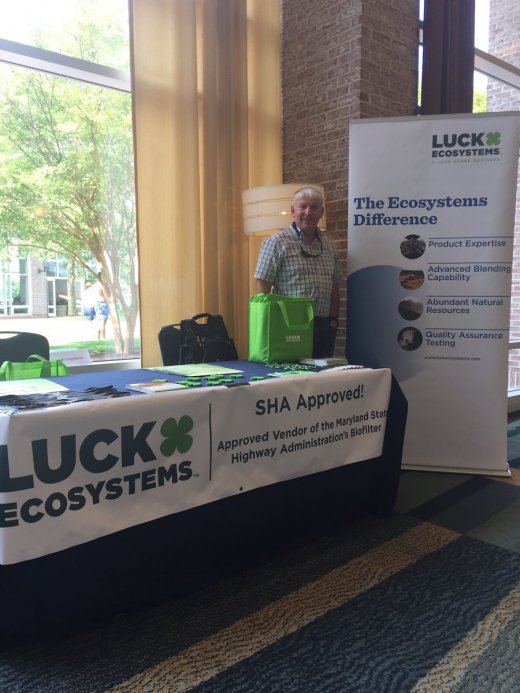 Stevie Curtis of Luck Ecosystems at the Maryland Transportation and Building Materials Association conference in Cambridge, MD.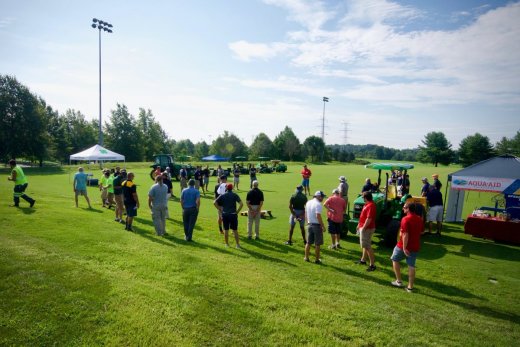 Mid-Atlantic Sports Turf Manager's at the Maryland Soccerplex, Boyds, MD.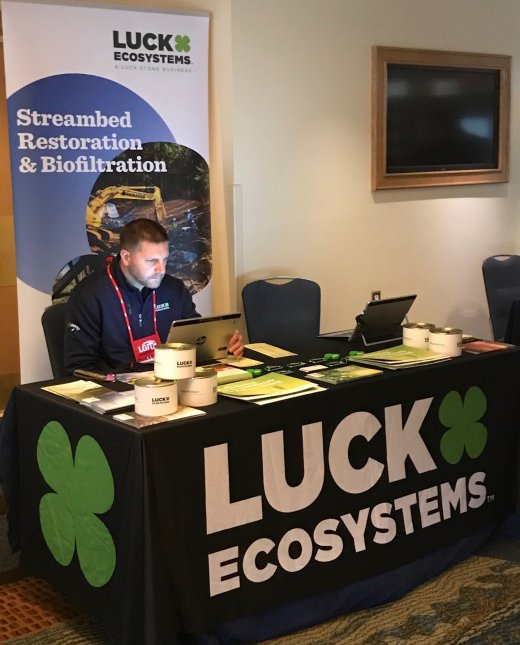 Luck Ecosystems, Jason Kopp manning the booth at the 2019 Maryland Association of Counties Conference in Cambridge, MD.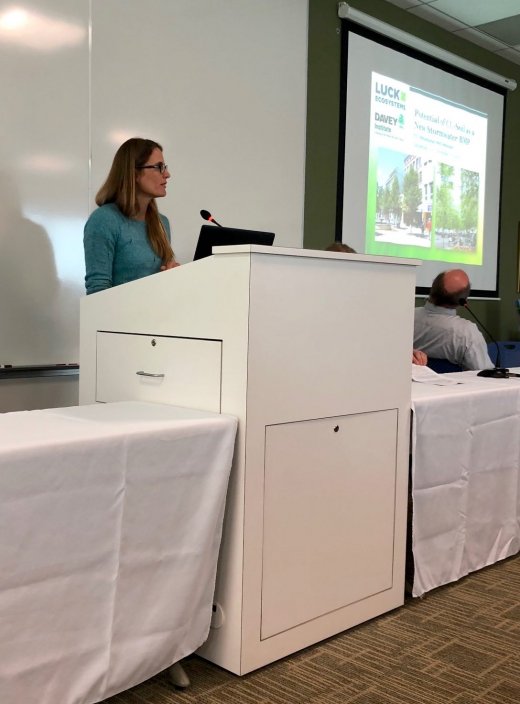 Luck Ecosystem's Product Manager, Kateri Shreve, presenting at the CU-Structural Soil Seminar at WSSI!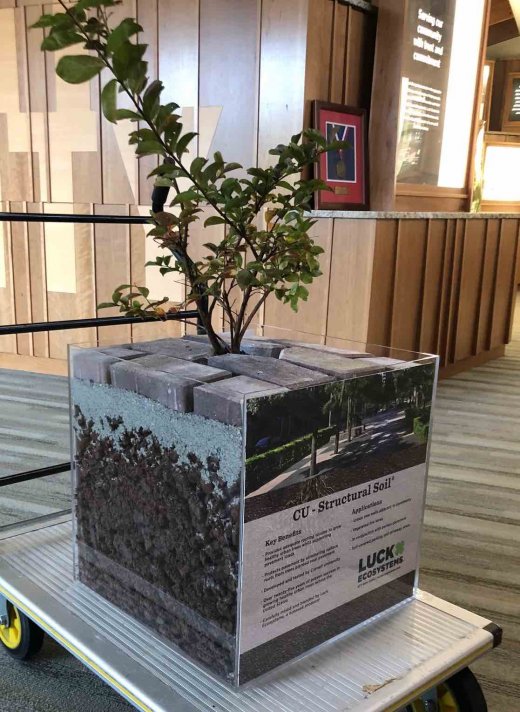 Getting ready for the CU-Structural Soil ® Seminar at WSSI